The Tile Life New 2021 Tiles - Davinci Globe 8" X 8" Porcelain Spanish / Moroccan Wall & Floor Tile The Tile Life vs Wayfair vs Overstock
The Tile Life DaVinci Globe 7.9x7.9 Porcelain Patterned Mustard Wall & Floor Tile - $129/box and use 30OFF at checkout for 30 % off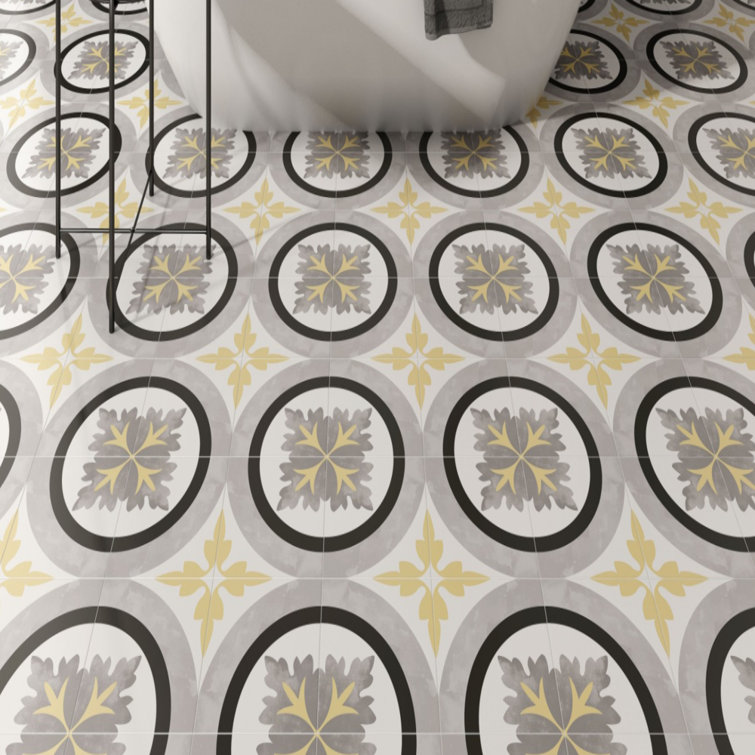 Davinci Globe 8" X 8" Porcelain Spanish / Moroccan Wall & Floor Tile - $149/box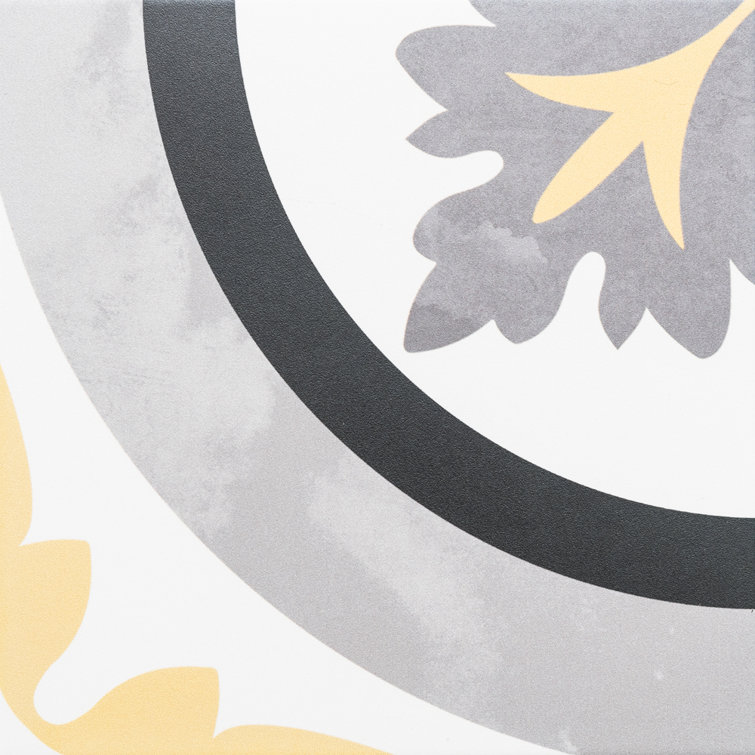 The Tile Life DaVinci Globe 7.9x7.9 Porcelain Patterned Tile - $116.96 Overstock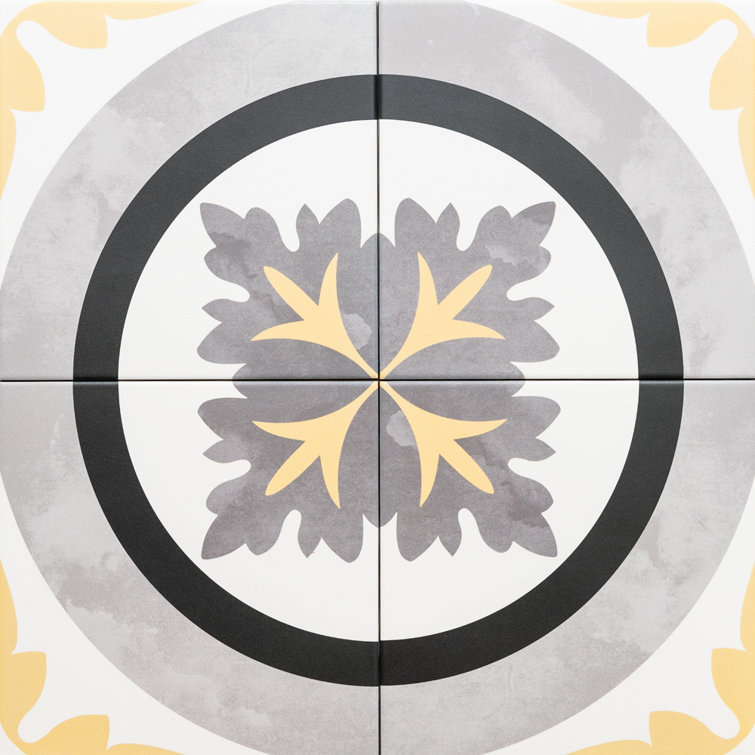 Porcelain tiles that re-interpret the graphic patterns on old encaustic tiles, giving a contemporary edge to classic designs. They perfectly complement the Black & White tiles. With high-tech performance, this range is an ideal choice for easy to clean, extremely durable tiles. Available in 2 versions, one in more subdued black, white and grey and the other with a touch of mustard, to combine with our range of small-format tiles. With a Class 2 slip resistance rating, these tiles are not only suitable for interiors but can also be laid on patios, and balconies, or in public buildings.

Our Davinci Globe 7.9X7.9 Porcelain Patterned Wall & Floor Tile comes in a multicolored mustard variant. The strength of the tile is considered PEI 4: 1500+ revolutions Moderate to heavy traffic. All residential applications as well as medium commercial and light institutional. Davinci is waterproof,  impervious, and submersible. A V1 uniform appearance has differences among pieces from the same production run which are minimal, although you can see the separate variations in all the pictures depending on the light. This color variant is a perfect fit for the bathroom floor, bathroom wall, shower floor, shower wall, pool, fireplace surround, countertop, outdoor and kitchen floor. These pressed, straight edge, matte, non-textured, nonglazed, with no natural variation, square, patterned look, singular, porcelain tiles are UV resistant. When you order a box you get 14 pieces per case, which equals 6 square feet.

Please note that a sample of this product is a partial piece that is manually cut with a machine from the full-size tile. That is done so that customers can analyze the product and its respective variations in different design types. Shipping and delivery of a sample are much faster than a case or sheet order, especially if the order is Less than Load Freight (LTL). This tile does not take contain VOCs, formaldehyde, PVC, allergens and is made from natural ingredients. Our brand The Tile Life brings a great choice of tiles to you.
---